GEV

Govardhan Eco Village (GEV)
Know Govardhan Eco Village

(GEV)
A 90-acre Vedic Village modelled after the holy town of Vrindavana, was conceived and established in the year 2003 amidst the tribal villages in the Palghar District of Maharashtra.
Gauranga Das along with his team are working on various initiatives to facilitate the upliftment of tribal villagers. A skill development centre has been established to help tribal village youths get skilled and get good jobs in the industries or make them entrepreneurs by facilitating them to start micro-enterprises. The Rural Development program of GEV has uplifted 470 tribal families above the poverty line since 2009 and is providing sustainable livelihoods through training and facilitating Wadi farming practices, financing and training landless poor in non-farm enterprises, women empowerment, free school lunches, clean drinking water, water resource initiatives for irrigation, rural education initiatives etc.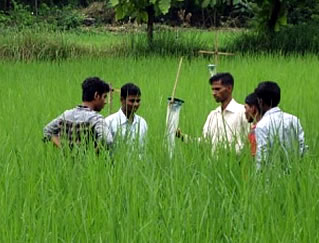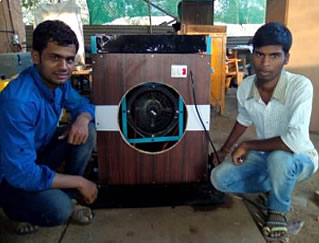 Fabrication of Air Cooler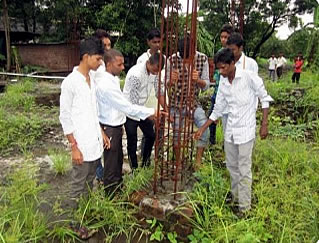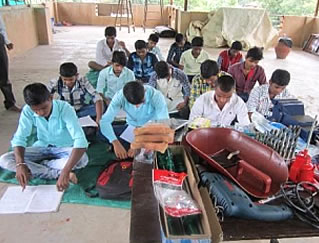 Students undergoing theory classes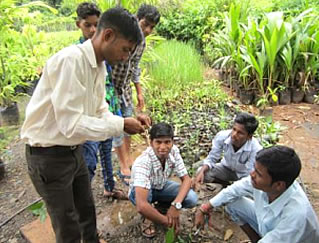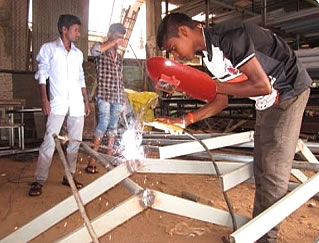 Around 20 students graduated from the Skill Development Centre last year and are well placed. The new batch has around 26 students
A Replica of Vrindavan At GEV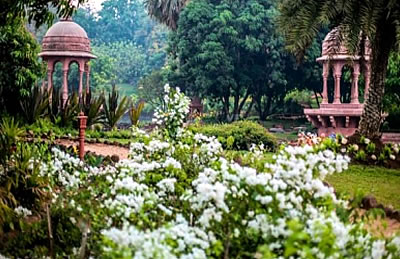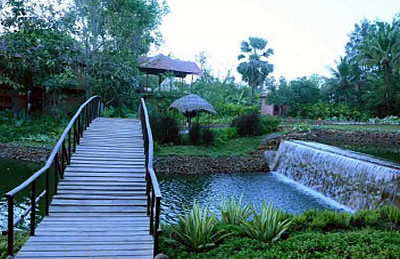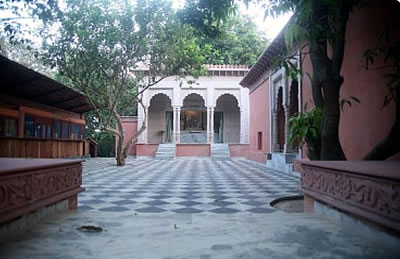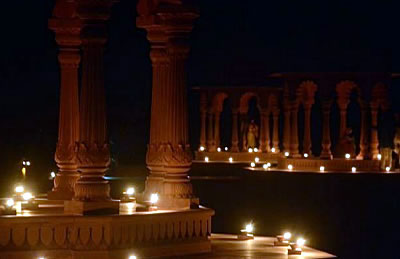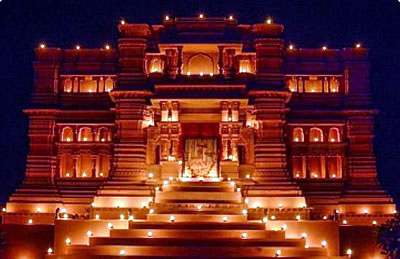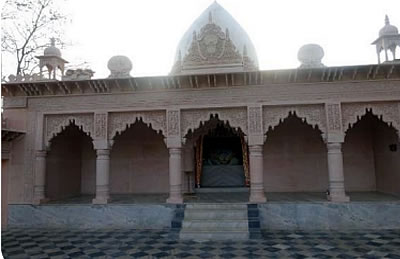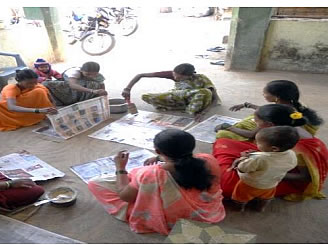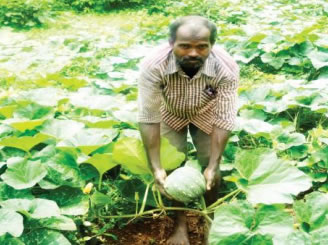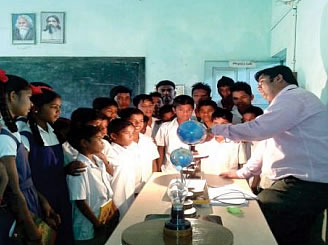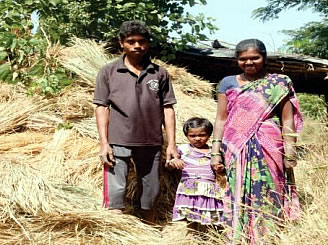 Water Resource Development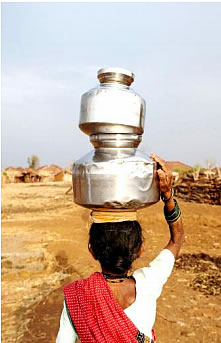 Water Resource Development
** GEV teachers visit 19 anganwadis having 650 children and 100 Zilla Parishad Schools having 450 students to teach English and Maths.
CSR Initiative Activities Connected to Rural Development
Increase in overall income of participants
Trees and Saplings Planted
Family members benefitted from the WRD Initiaitves for irrigation and drinking
Benefitted so far with 45-50% increase in financial status observed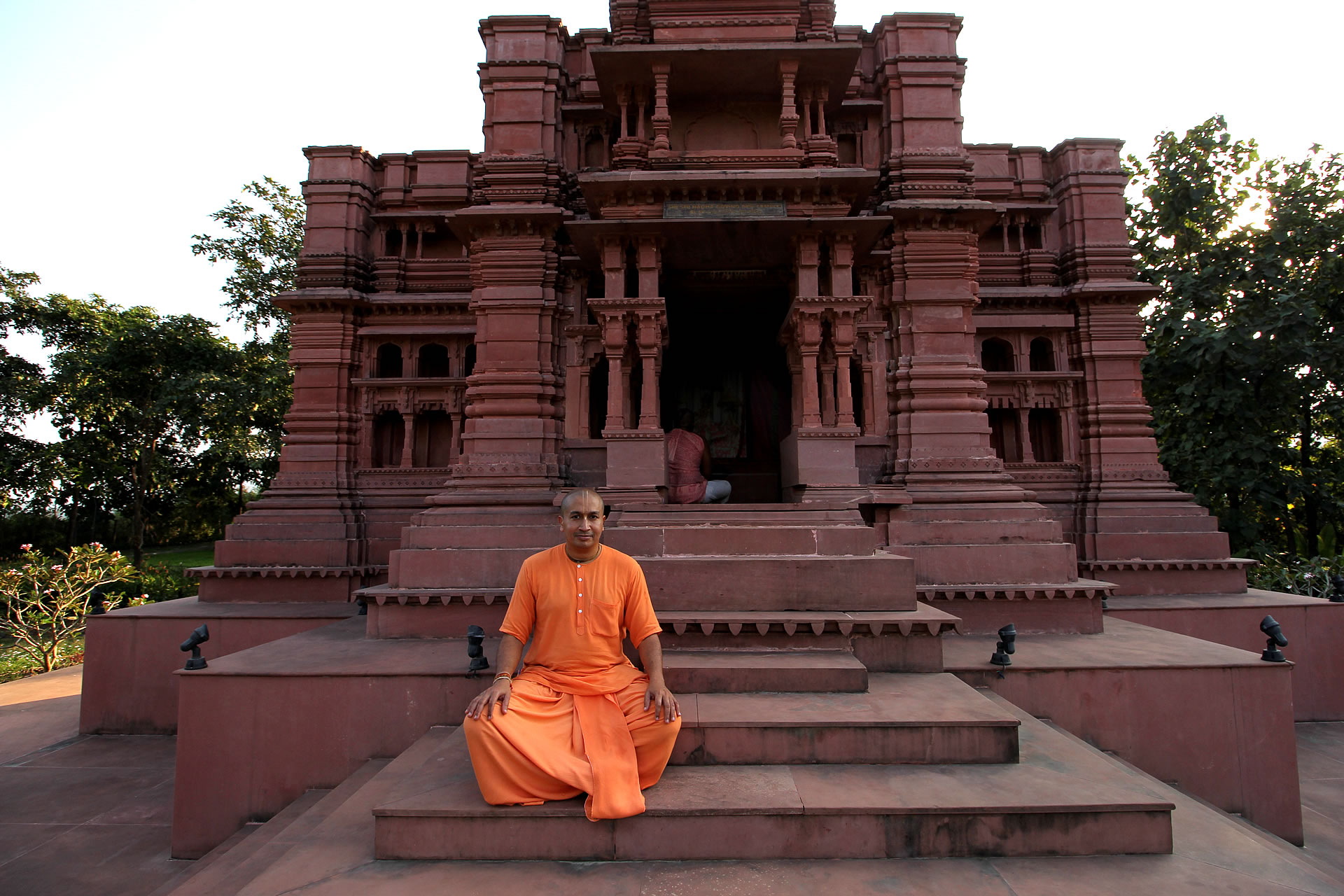 Preserving Cultural Heritage
Gauranga Das is contributing in the areas of promoting and developing cultural heritage, pilgrimage sites and traditional arts. The 10 acres land in GEV has been landscaped as a replica of the original Vrindavana town of India with ghats, stone chatris, kunjas, samadhis, vatas, hand carved cobble stone/ marble tiled pathways etc.
A 40 feet Vedic stone temple is constructed in GEV using Bansi Paharpur pink sandstone. This temple is having hand carved ornate carvings of Krishna's pastimes in Vrindavana around its dome and is thus preserving that ancient art of hand carving stones. He is also currently involved in co-ordinating the construction of the full size replica of the original Radha Madan Mohan Temple, a 60 foot high temple, which was inaugurated in 1580 on a 50 feet hill called Dvadasaditya Tila, next to the Yamuna in the city of Vrindavan.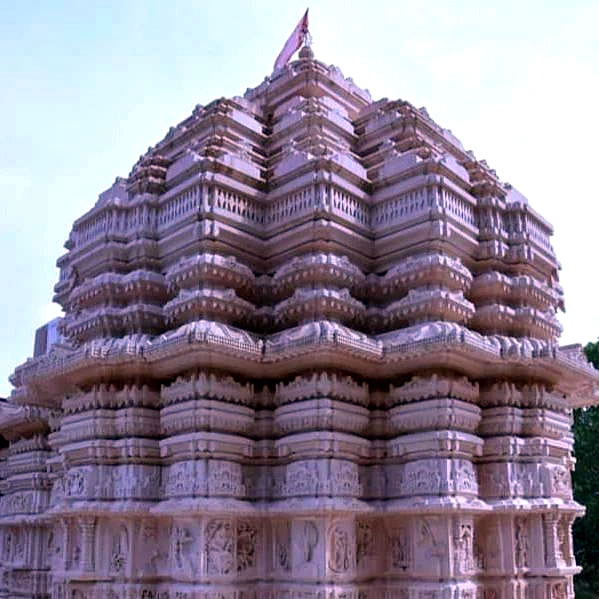 A Vedic Stone Temple at GEV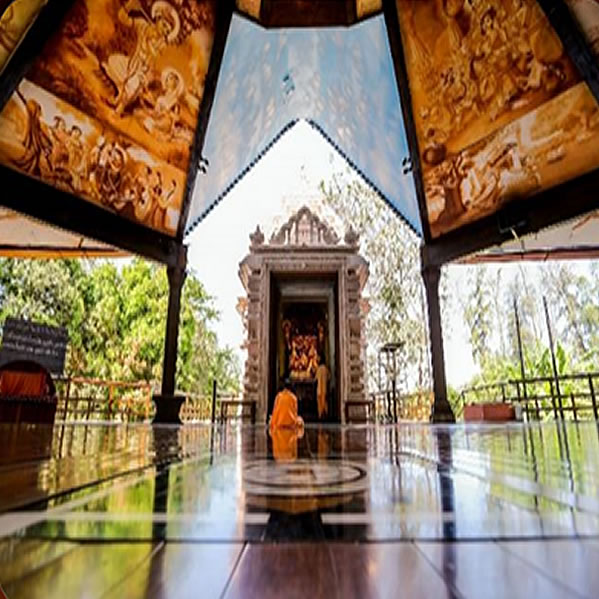 Vedic Stone temple at the Govardhan Ecovillage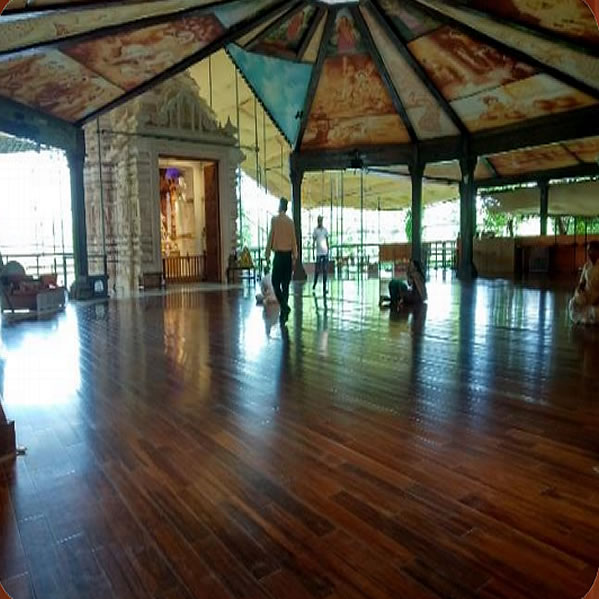 Solid strand-woven bamboo flooring
SHRI SHRI Radha Madan Mohan Temple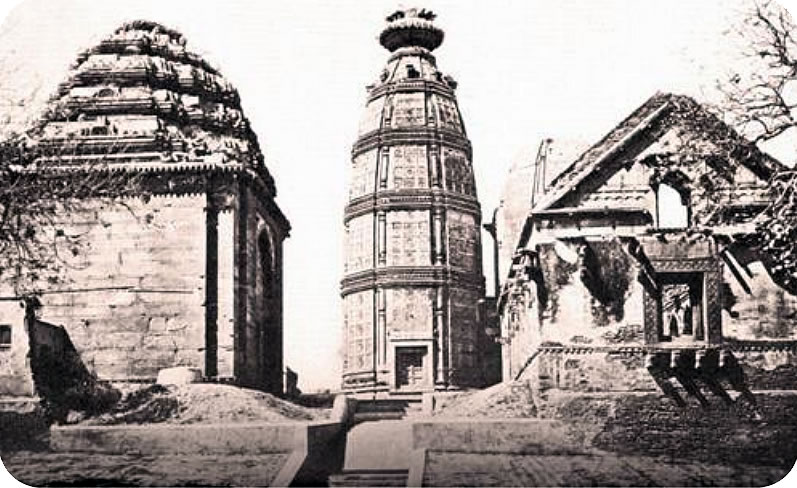 Sri Sri Radha Madan Mohan Temple, a 60-foot high temple was opened in 1580 on a 50-foot hill called DvadasadityaTila, next to the Yamuna in Vrindavan, U.P. At GEV, Gauranga Das along with his team is recreating this legacy with a 75ft replica that is currently under construction and is generating employment for the tribals in the nearby villages. 40% of employment in this project is for women.